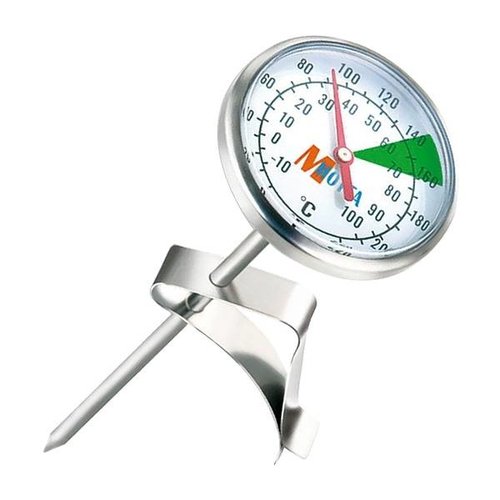 Motta
Motta Milk Thermometer
Professional and precise analogue thermometer equipped in a clip easily attached to a jug. Useful when frothing milk but also in alternative methods of brewing.
Rhinowares
Rhinowares - Digital milk thermometer
Article code
799439727953
Rhinowares Digital Thermometer Thanks to this device you will easily measure temperature while frothing milk.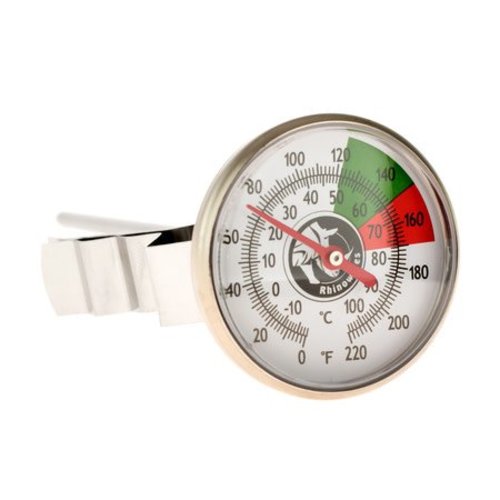 Rhinowares
Rhinowares professional milk thermometer 13cm
Article code
799439727946
Rhinowares analogue thermometer - short (13 cm - 5").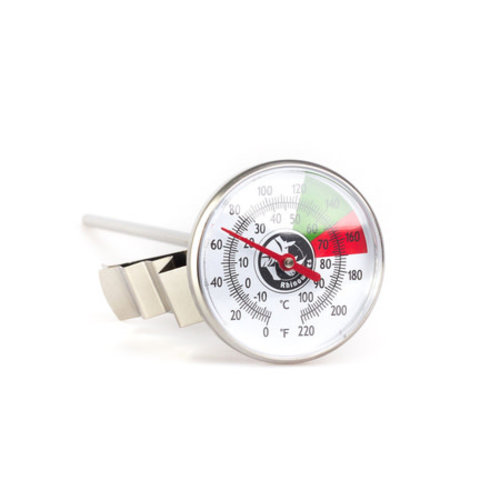 Rhinowares
Rhinowares Long Thermometer
Rhinowares long thermometer( 18cm)
The thermometer is also equipped in a stainless steel clip with adjustable height, allowing the thermometer to sit perfectly e.g. in a milk pitcher.