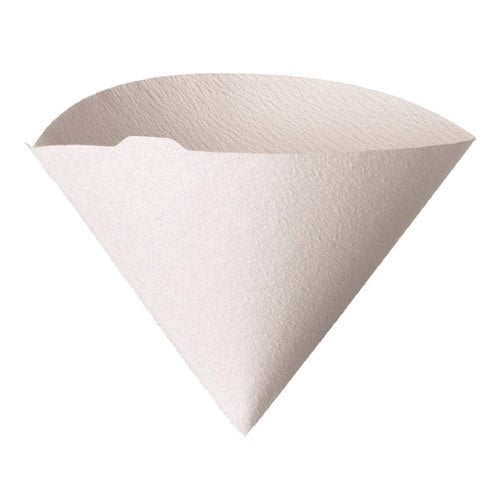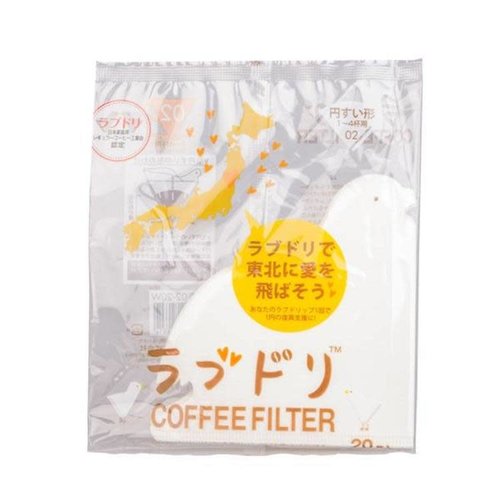 Hario
Filter Paper white 02 20 pcs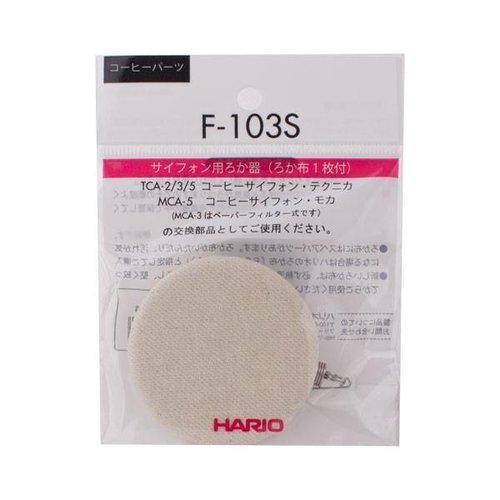 Hario
Hario Syphon - cloth filter with an adaptor - F-103S
A cloth filter and metal strainer with a spring for mounting in a syphon.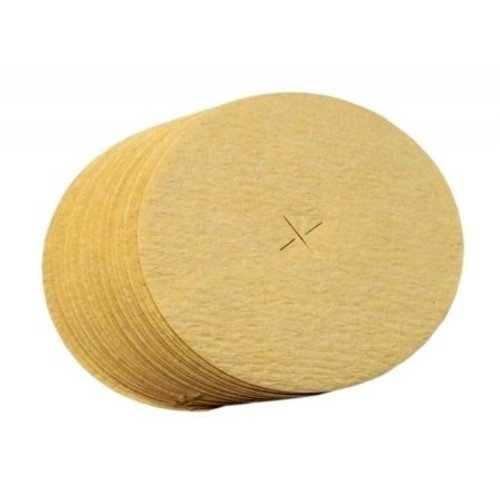 Hario
Hario - Clear Water Dripper Filters - 50 Pack
50 brown paper filters designed for Hario Water Drippers WDC-6 / CF-WDC-6.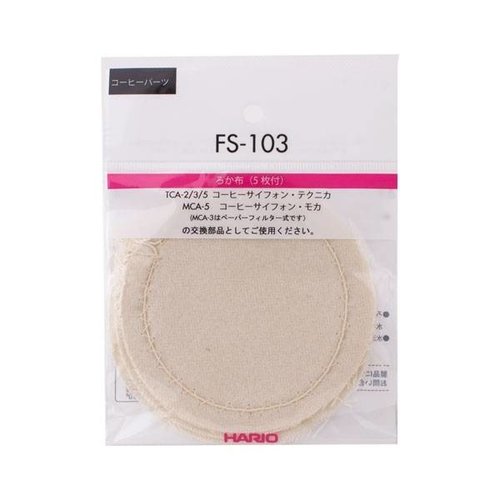 Hario
Hario Syphon - cloth filters - FS-103
A set of cloth filters from Hario designed for Syphon. The package contains 5 pieces.

Hario
Filter Paper white 03 100 pcs bag