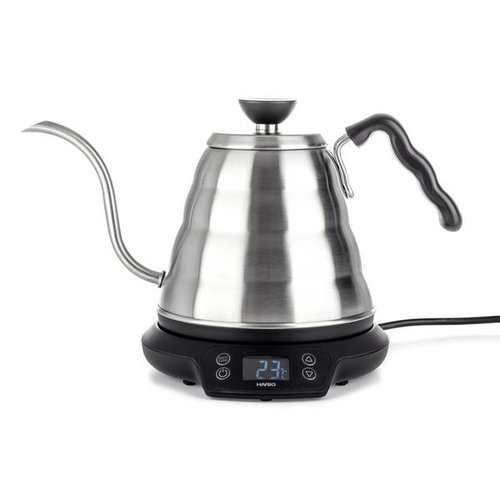 Hario
Hario Buono Kettle with temperature adjustment- EVKT-80E-HSV
Hario V60 Power Buono Kettle with Temperature Control is any barista's best friend in a form of a practical teapot used to boil water. It is the most advanced Hario Kettle - allowing you to adjust water temperature. Thanks to its precision, it is particul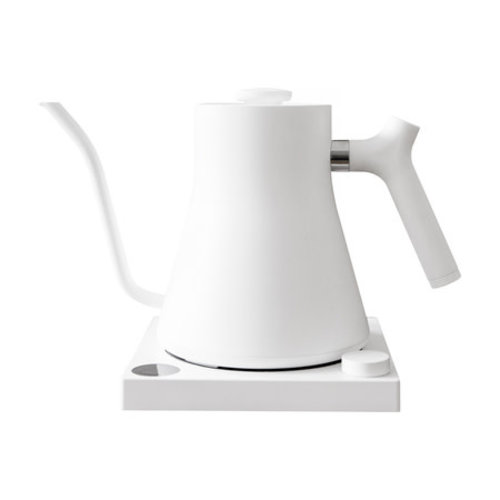 fellow
Fellow Stagg EKG - Electric Pour-Over Kettle - Matte White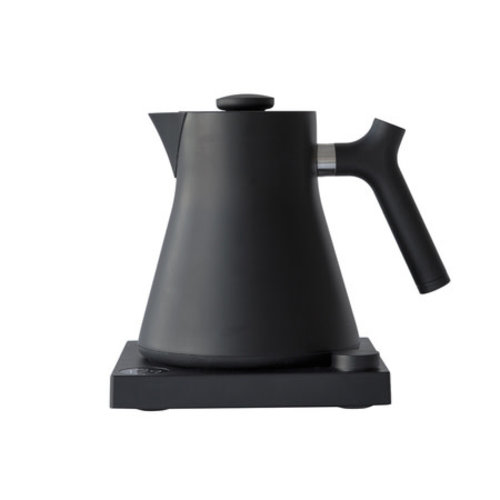 fellow
Fellow Corvo EKG - Electric Kettle - Matte Black
Meet Corvo EKG, yours for the pursuit of brewing a ridiculously good cup of tea or coffee. Variable temperature control, 1200 watts for a quick heat time, and a world of features for ultimate control.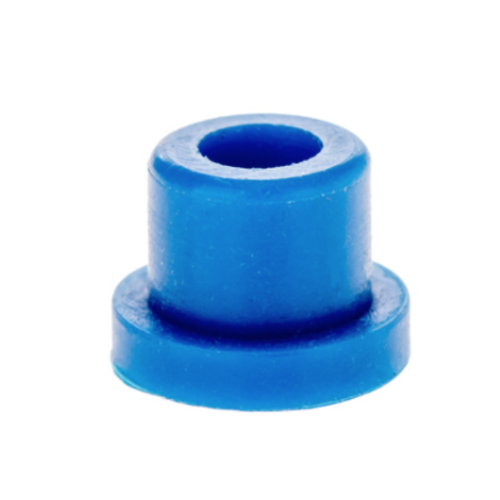 Brewista
Brewista Kettle Flow Restrictor
Reduces the flow/pour rate to increase accuracy in a pour over or steeping function. You simply put it inside the kettle, at the base of the gooseneck.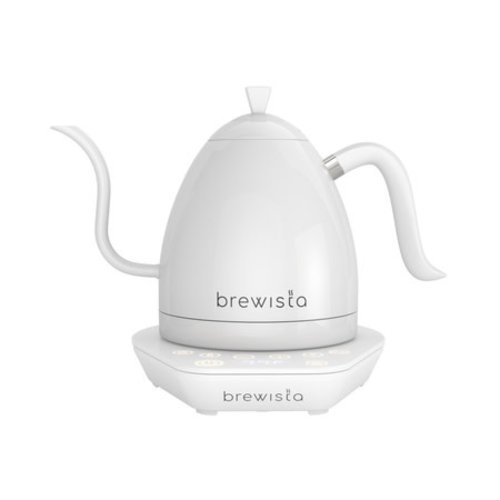 Brewista - Artisan Variable Temperature Electric White 1l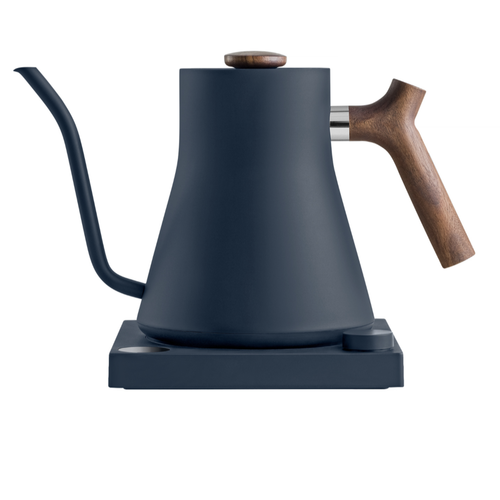 fellow
Fellow Stagg EKG - Electric Pour-Over Kettle - Blue with wooden handle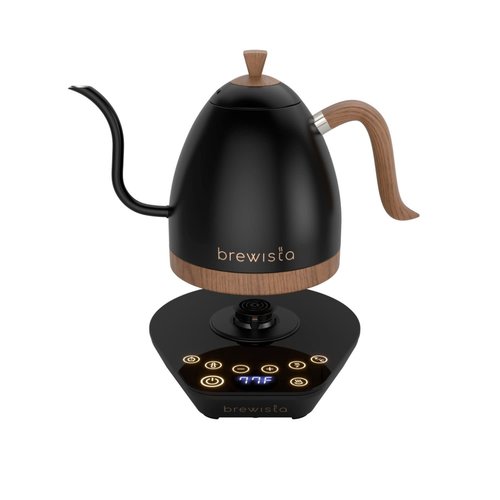 Brewista
Brewista - Artisan Variable Temperature Electric Kettle Black Matt 1l
timemore
Timemore Fish Smart Electric pour over kettle 800ml