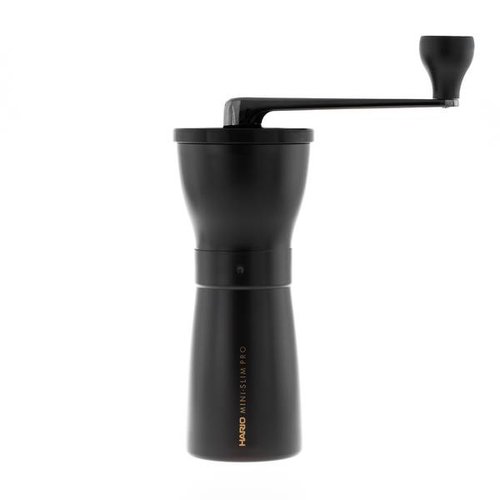 Hario
Hario Ceramic Coffee Mill Mini-Slim PRO Black - Hand Grinder - MMSP-1-B
PRO version of Hario Mini Mill, top of the range. The grinder is compact, solid, and offers a wide grinding range for various brewing methods. Convenient for home use, as well as for travelling.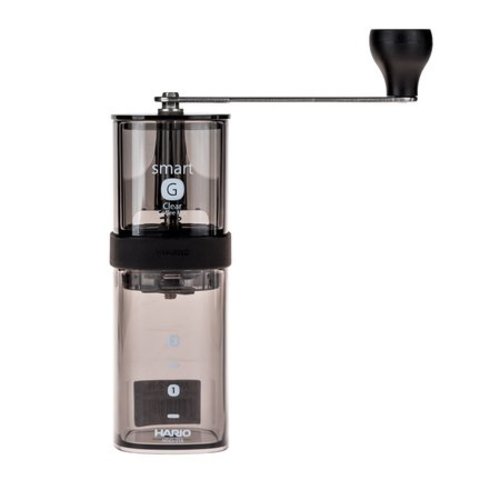 Hario
Hario Smart Mill G MSG-2TB (Transparant Black)
Hario Smart G is a hand coffee grinder with a ceramic burr and plastic body. Compact, light, durable, with a grind adjustment - perfect for grinding coffee at home, as well as on the go.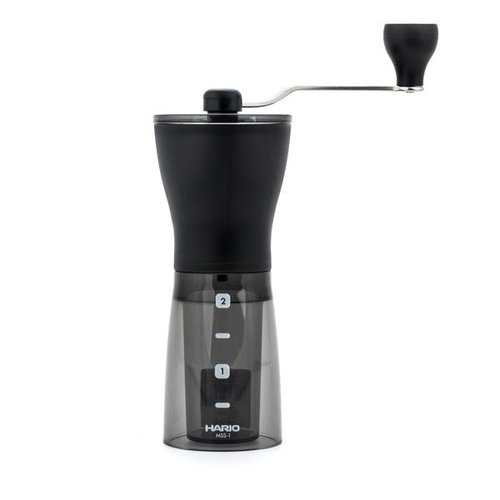 Hario
Hario Mini Mill Slim Plus - Hand Grinder MSS-1-DTB
Hario Mini Mill Plus is the new version of Mini Mill hand grinder. It has a new, reinforced heaxgonal adapter of the handle, and darker body. It is an excellent manual grinder for home and portable applications. Ideal for travel, allows for fast and good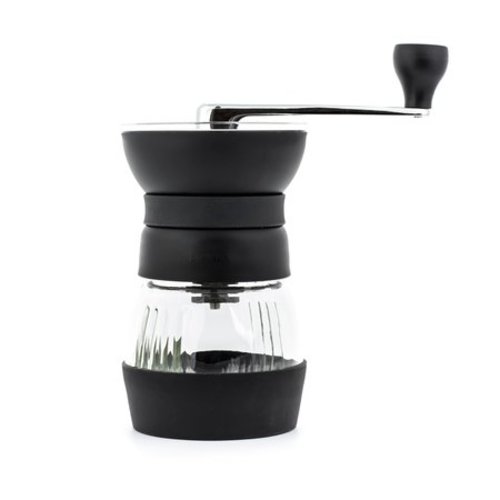 Hario
Hario Skerton Pro handmolen MMCS-2B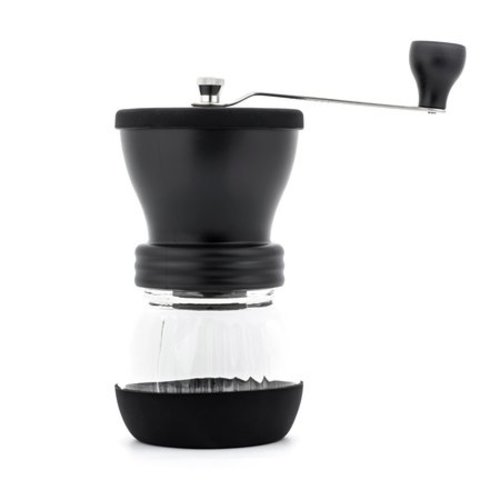 Hario
Hario Skerton Plus handmolen MSCS-2 DTB
Hario Skerton Plus is the new version of one of the most popular hand grinders. It has an improved burr stabilisation. Skerton is a perfect alternative to an automatic grinder when there is no electricity. Lightweight and handy, ideal for travel, allows f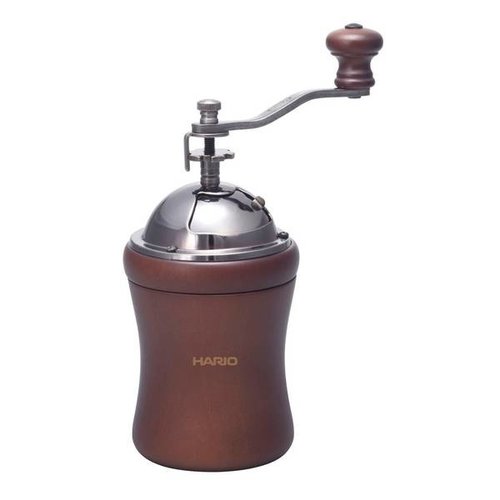 Hario
Hario - Coffee Mill Dome
Dome is a manual coffee grinder from Hario, made of wood and steel, equipped with ceramic burrs, with the look of traditional grinders used years ago.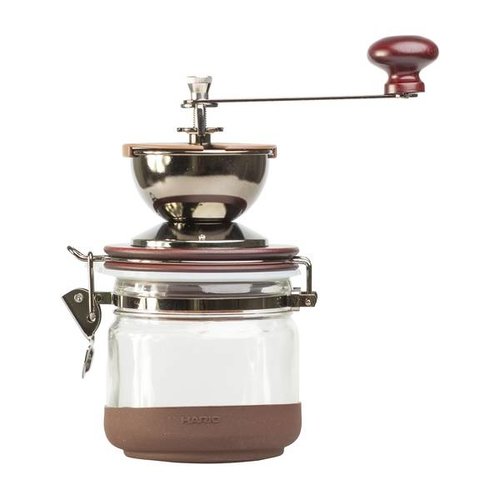 Hario
Hario ceramic coffee mill canister CMHN-4
Article code
4977642707320
Hario Canister is the effective and functional combination of a grinder and an airtight glass container.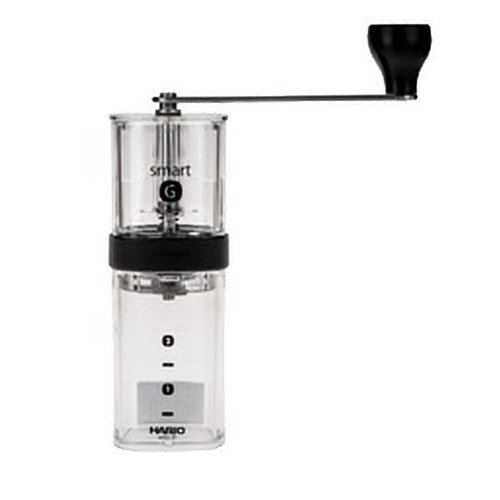 Hario
Hario Smart Mill G MSG-2T (transparant)
The small and effective Hario Smart G Coffee Mill has reliable ceramic conical burrs, a light and slim build, and a transparent outer shell that gives you a unique view into the grinding process.

Ceramic burrs provide even and consistent grinding, are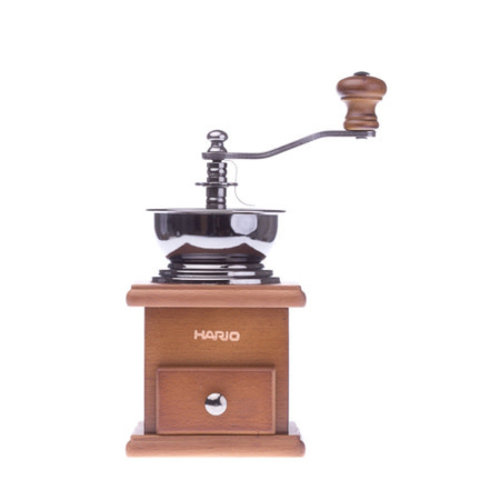 Hario
Hario - Standard Coffee Grinder
Article code
4977642707344