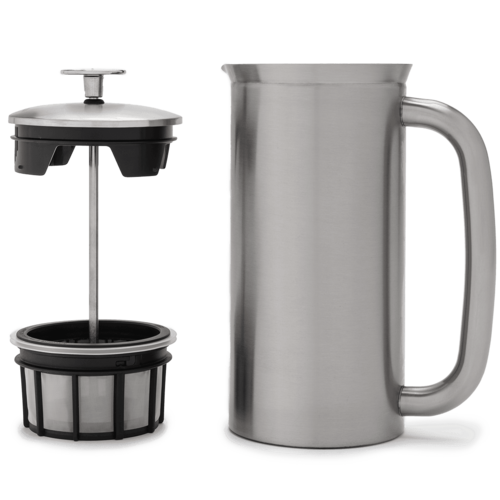 Espro
Espro Press P7 medium - 530ml Brushed Stainless Steel
Article code
628233300904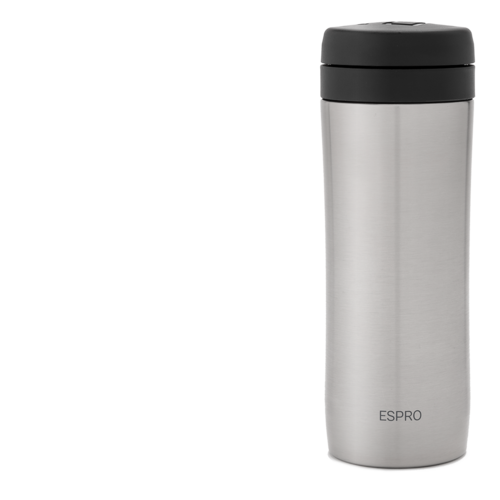 Espro
Espro Coffee Travel Press - Brushed 300ml
Article code
628233300393
FILTERS TWICE, LIKE NO OTHER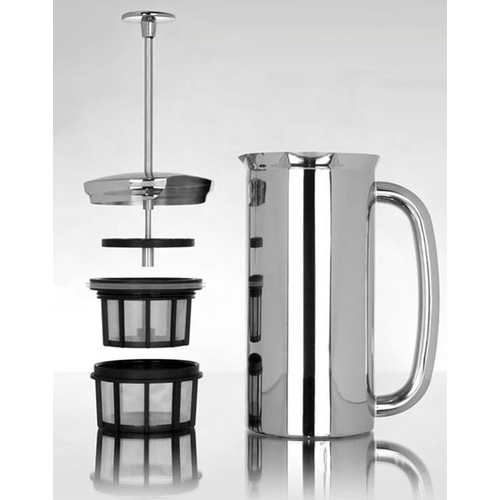 Espro
Espreo Press P7 - small 235ml
Article code
689076431156
FILTERS TWICE, LIKE NO OTHER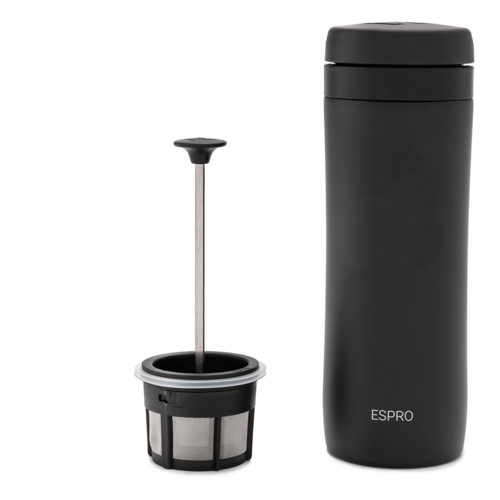 Espro
Espro Coffee Travel Press Meteorite Black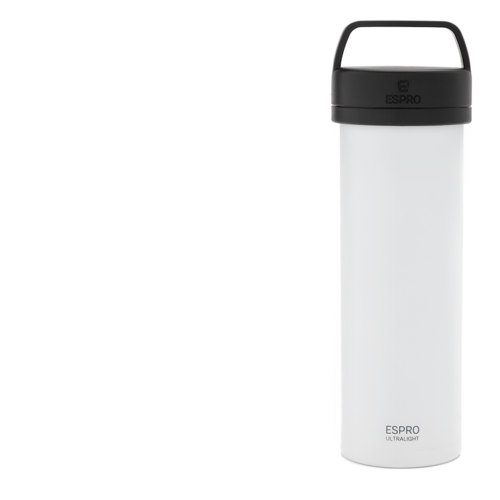 Espro
ESPRO Ultralight Coffee Press P0 Chalk White 470ml
Article code
628233301796
ESPRO ULTRALIGHT PRESS

The newest addition to the Espro range is the Ultralight. It is the world's lightest (470 ml) coffee press. Designed to take with you everywhere.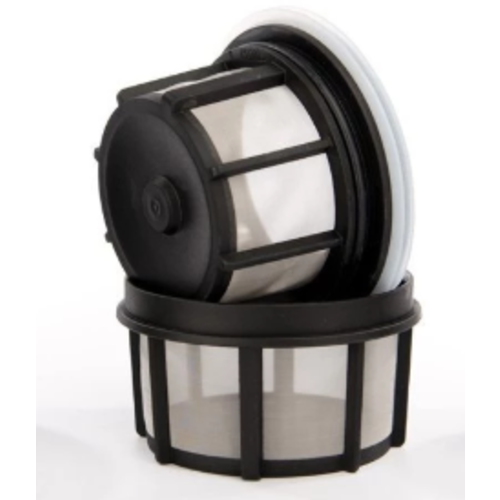 Espro
Espro Press replacement filter medium
Medium: 3-1/4" dia. [fits 18 oz. Espro Press]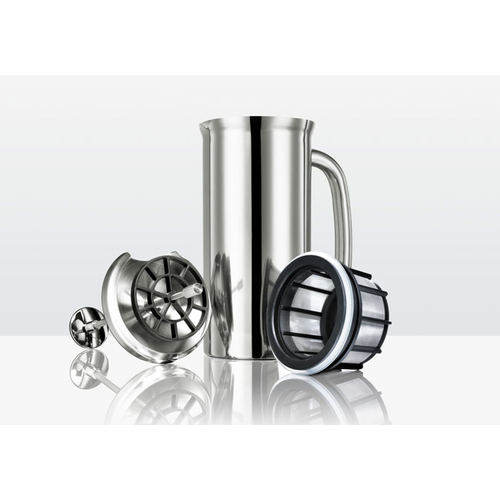 Espro
Espro Press P7 medium - 530ml
Article code
030955193137
FILTERS TWICE, LIKE NO OTHER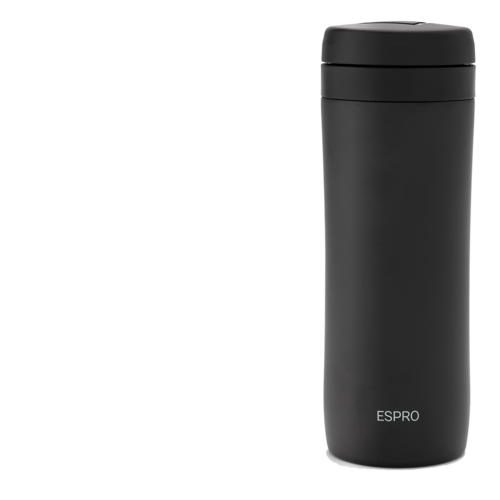 Espro
Espro Coffee And Tea travel press Black 300ml ( 1 Coffee & 1 Tea filter included)
Two micro-filters and durable double-walled stainless steel let you make a flavorful, grit-free cup of coffee while you're on the go. Makes coffee and tea.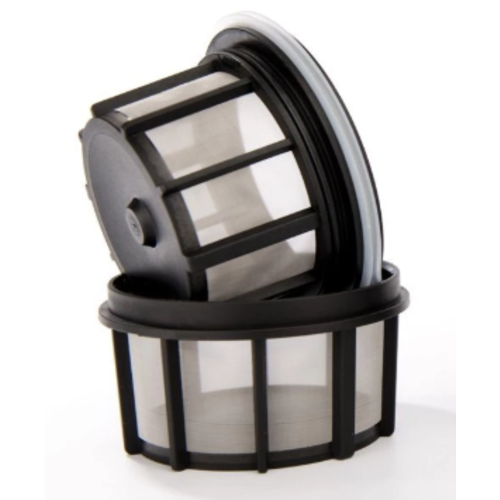 Espro
Espro Press replacement filter large
Large: 4" dia. [fits 32 oz. Espro Press]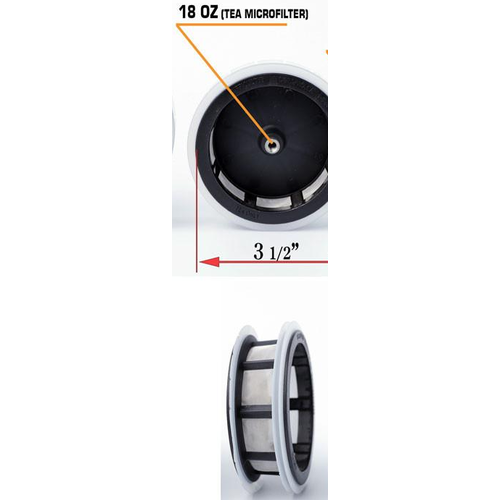 Espro
Espro Press replacement filter tea medium
Tea Medium: 3-1/4" dia. [fits 18 oz. Espro Press]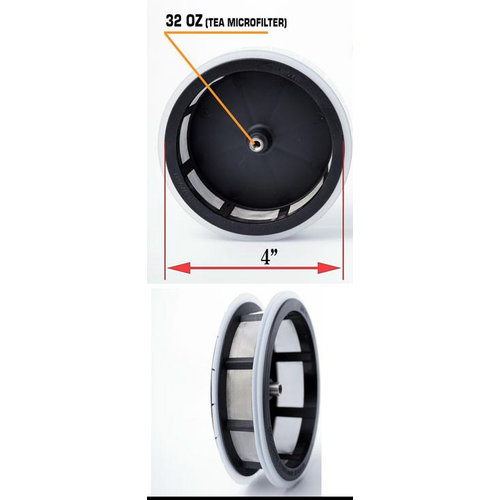 Espro
Espro Press replacement filter - tea large
Tea Large: 4" dia. [fits 32 oz. Espro Press]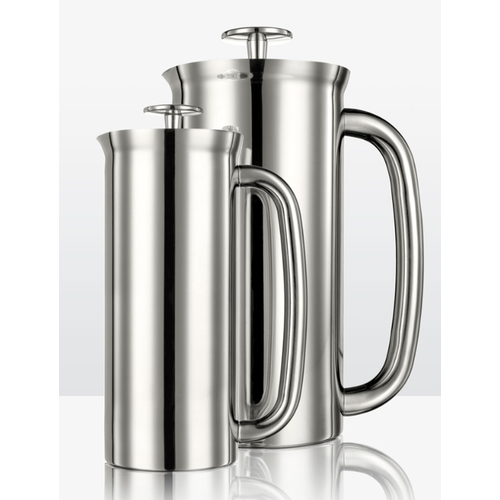 Espro
Espro Press P7 large - 950ml
Article code
030955193083
FILTERS TWICE, LIKE NO OTHER