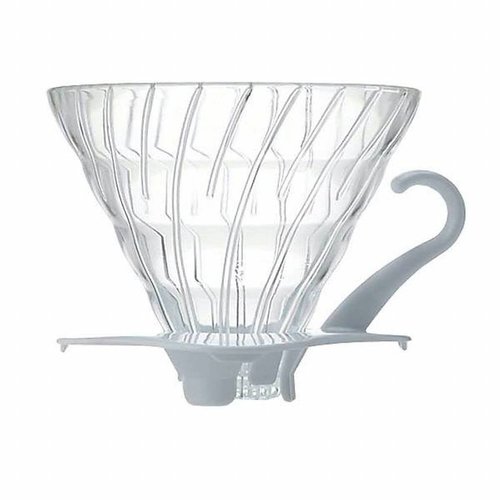 Hario
Hario V60 Glass Dripper 02 - VDG-02w
Size: V60-02 Colour: white Material: glass and plastic
Hario
Hario V60 Glass Dripper 02 - VDG-02B
Size: V60-02 Colour: transparent, black Material: glass and plastic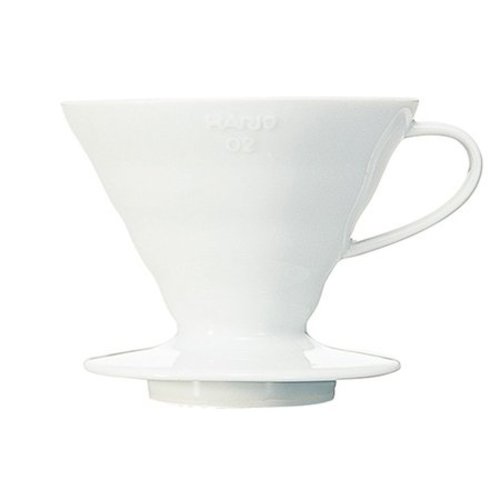 Hario
Hario V60 Ceramic Dripper 02 white - VDC-02W
Size: V60-02 Colour: white Material: ceramics
Hario
Hario V60 Ceramic Dripper 02 Kasuya
Hario V60 Ceramic Dripper 02 Kasuya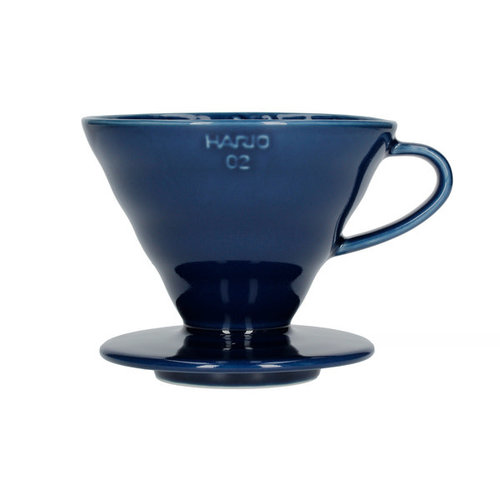 Hario
Hario V60-02 Ceramic Coffee Dripper Indigo Blue VDC-02-IBU
Hario V60-02 ceramic filter holder Indigo Blue.
This should not be missing in your coffee stuff collection.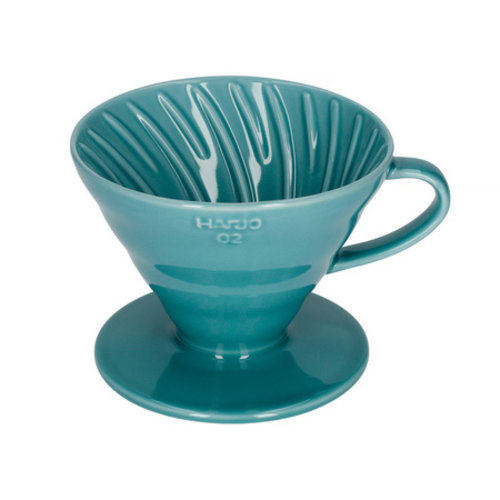 Hario
Hario V60-02 Ceramic Coffee Dripper Turquoise Green VDC-02TQ
Hario V60-02 in a new colourway! The V60 is a manual, pour-over coffee dripper is made of high-quality porcelain, which is extremely easy to use. Perfect for every enthusiast of speciality coffee, excellent design, and handy gadgets.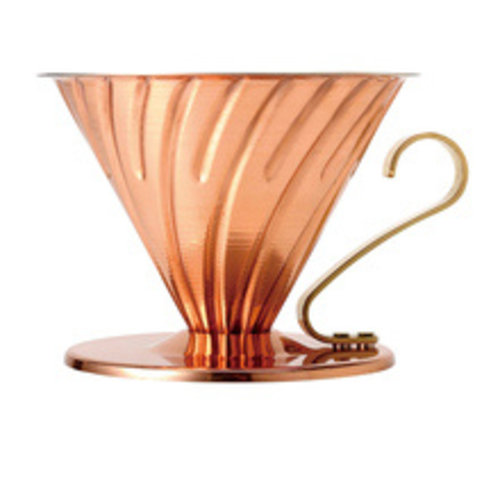 Hario
Hario V60 Copper Dripper 02 - VDPC-02
Size: V60-02 Colour: copper Material: copper (inside covered with nickel), brass.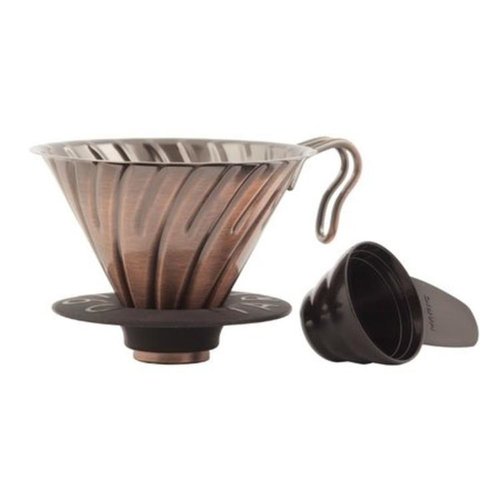 Hario
Hario V60 Metal dripper 02 with silicone base - Copper VDM-02-CP
Size: V60-02 Colour: copper Material: stainless steel, silicone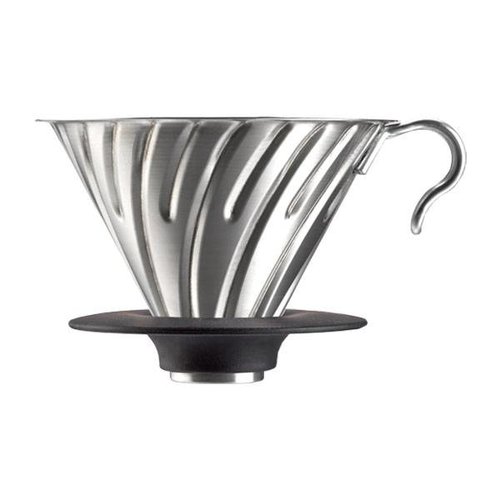 Hario
Hario V60 Steel dripper 02 with silicone base- VDM-02-HSV
Size: V60-02 Colour: steel / silver Material: stainless steel, silicone